In this article, I'm going to show you 7 common mistakes that are being made with peoples on-page strategies, plus how you should fix them… But first a bit of background…
In the last 10 years, I've helped nearly a thousand people improve their websites.
One thing I have learned in that time is that 99% of sites have something holding them back in one way or another.
As a web designer, I was focused on usability and conversions, and in the last seven years as an SEO I've learned how to adapt websites for better rankings.
A lot of people I have helped have previously come to me personally, but I now encourage people to ask in my group so that everyone benefits – and what has become clear is that there are a lot of confused and sometimes angry people out there.
"But we've done everything right!" 
Or…
"I don't know why… *insert why here*".
We all know someone who thinks their content is great when really it's a stinking pile of dogs**t.
Or that whatever they've done, they've done it right…
You can't help those people.
But fairly often, there are people that come to me who have built a great site.
They've done their keyword research correctly, their content is excellent and so on.
The reason why they are having problems usually comes from their on-page strategy itself.
What On-Page is and is not…
On-Page is the page level factors.
This means the content template you use, it means the elements you've added to the page.
Image optimization is a page-level factor, and so are page titles, headings, etc.
What it is not is the technical SEO.
Sure there is some interplay, but generally technical is more concerned with your website as a whole.
How it works and how each template is built, rather than how each page is built.
The distinction seems obvious, but believe me, it isn't.
When I started selling technical audits, I had to go to a lot of effort to explain the differences. 
It's because of this secret confusion, that people will often miss these on-page errors.
A crawler won't pick up on them, and most people think if they don't have technical issues then they don't have on-page issues. It's simply not true.
Common On-Page SEO mistakes *not in order*
There are the most common mistakes:
One of the issues I often see is people attempting to simply take a volume approach… "If our article is bigger it'll be better".
The problem is this isn't true, and for reasons I'll touch on in the second point it can actually harm your rankings. 
But for all the naysayers, I'll just point out that today with tools such as SurferSEO you can easily check whether longer content is performing well in the SERPs you're targeting.
I wrote about the long-form content myth last year, and even though the subject hasn't got much attention, I believe that it's truer than ever.
With a lot of the algorithm updates in the last year, I have helped several people recover their sites by doing nothing more than content pruning and condensing information to be more concise.
If there is one easy way to identify a fake expert, this is the question you should ask them about.
If they think long-form content is invariably better, you know they're not in the trenches as much as they claim.
FYI… This is the main reason I started my on-page group, as nobody is talking about these subjects that are actively holding peoples progress back!
Solution: Be like Hemingway!
– Ernest Hemingway didn't believe in fluff or unnecessary language.
– Communicate what's important and GTFO!
– Check out http://www.hemingwayapp.com/ for this very thing!
#2 Following content templates
This is one of my biggest pet peeves out there.
I think that content templates are a false economy, what works best is so individual to each search query because of intent, query multi-meaning and more. 
Not only does this mean that with content templates you can be optimizing for multiple intents for a term that really is best off dealt with singularly, but your content can appear thin.
If your content isn't focused enough that will harm your efforts in a lot of cases.
True/False:


A content template is good when trying to build minimum viable systems

A content template is good when trying to get the best results for rankings
Another big issue with content templates is they recommend "best practices" that are rarely questioned.
Common ones I see harming people's efforts are including the keyword in the introduction as well as the footer.
In many cases, you'll see sites in the top 4 rankings with fewer than two mentions of the keyword, especially when it comes to affiliate sites.
These seldom mentions often being used in the heading/title.
A far better option is just focusing on creating good content, and then going back to optimize keyword frequency at a later point.
With a focus being placed on freshness and content updates, this is advantageous in many ways.
Solution: Stop following content templates and start doing more SERP analysis if you want to get the best possible results.
– Also start progressively optimizing content to get content as close to perfect as possible.
– Check out https://surferseo.com/ if you're looking for a tool that can help you do a lot of analysis by averages.
#3 No external/outbound links
A huge issue that most sites share in common is either not linking out to external sites, or doing so but not making the URL into a link.
This is because of a few reasons;
People fear linking to their competitors

Google has said it doesn't help in the past

Lack of understanding
I want to touch on the elephant in the room… Google.
I'm not saying you should all wear tinfoil hats when it comes to everything they say, but they've been caught out telling lies before, especially when it comes to SEO.
A few years ago RebootOnline did a great case-study about outbound links, you can check it out here.
Their findings were that when it came to Followed Outbound Links, there was a small ranking boost.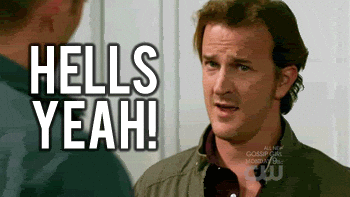 For me that echoes my own findings over the last several years, and as I said a lot of people don't believe in it due to a fundamental lack of understanding…
The reason it works is simple.
When a crawler follows a link it makes the association between those two pages (also called nodes).
The relevance boost and proximity to a potentially authoritative source that confirms your own information can be beneficial. And it is!
Solution: Start linking out to authoritative sites in your content, if you're worried about conversions you can always place them under the conclusion as "references" or "further reading".
Another common issue is Internal Linking.
People either don't build enough Internal Links to other pages, but also from other pages.
The next problem is a lack of semantic clarity…
Most SEOs know that you can be far more aggressive with the anchor text of your internal links. 
Having tested this on a lot of sites, I've found that you can get away with using the same broad/semantic anchor up until you hit the 15 internal link mark.
Of course, this varies from site to site, but this has been the average based on the results of my own testing. Remember, always do your own testing on a site by site, page by page basis.
It's common to see a boost in traffic a.k.a rankings but not visibility (or total keywords) when improving internal linking.
Solution: Create a spreadsheet or file that monitors the internal links going to and from the most important pages on your site.
– Regularly perform an internal link audit on your site to keep on top of this.
Bad formatting when it comes to your content goes far beyond how many words you use per line.
It can be how many images you use, the use of embeds to break up your content, and much more.
I would even argue that a Table of Contents is a crucial part of making your content more readable, usable and accessible.
This can be a real issue when it comes to the vital user metrics that are starting to play a bigger role in SEO as machine learning becomes more prominent.
What you should do is start creating what I like to call Content Points.
These are distinct areas of your content that are visibly digestible for the way that people actually read.
If you're still not convinced, just get a load of these statistics:
The average person can't deal with more than seven units of information at a time. 

81 Percent of Users only skim the content they read online. 

The average attention span for a piece of content is just 8 seconds. 

People follow visual instructions 323% better than written instructions.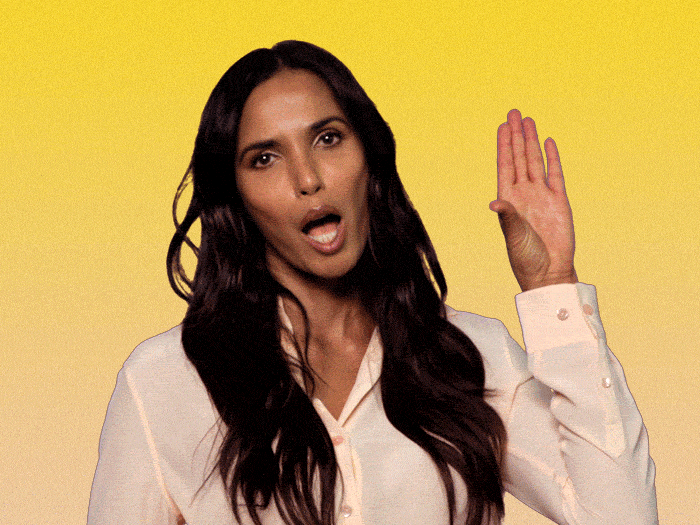 So yes, your content isn't the only thing that is telling a story and conveying information, your design does too.
This results in people leaving your site, not converting and leaving a bad impression.
If someone in your niche visited your site once and didn't have a good experience, will they visit again when they're searching for another related term?
I don't think so.
This then harms your CTR.
The many ways this affects you indirectly are mind-boggling.
With Google led projects like CrUX and Lighthouse, both pointing out issues with lack of contrast, font-size, legibility etc…
Could it play into the algorithms in a more direct way in the future?
I think it's very likely.
Solution: Start using double the amount of images and embeds as you currently do.
– It's shocking how much of a difference it can make!
#6 Followed affiliate links
I recently shared a case-study about a friends site that had been performing terribly.
He had tried just about everything, except for one overlooked issue…
He had dozens of followed redirecting external affiliate links per page on his site.
After we fixed the site it experienced a rapid rise over the course of a couple of months.
All because we applied NoFollow to all of his affiliate links.
You can see the case-study here.
Solution: Make sure you ALWAYS apply NoFollow to affiliate links!
#7 Not compressing images
Compressing your images is vital, and yet so few do it. 
When performing technical audits, my company Pathtorch has found that over 88% of our customers haven't compressed all of the images on their site.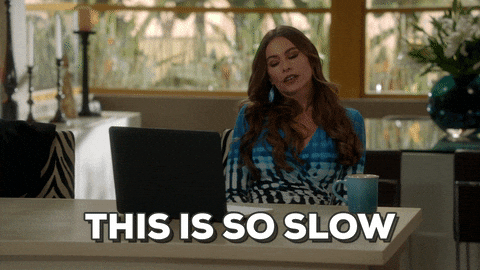 If there is one thing that affects the speed of your page massively it's images.
Compressing them is often the difference between your page passing mobile-friendly checks, as well as shaving vital seconds off the clock when it comes to conversions (and potentially rankings).
Solution: Use a service such as https://kraken.io/ and install the plugin so you can compress your images as much as possible.
When it comes to on-page, it's about a lot more than simply using tagsso you can bold a few words in your text.
It's about understanding.
It's about mindset.
Most of all it's knowing that small things that you implement around an entire site (especially content sites) can have huge impacts on your rankings.
About Daniel
Daniel is a Technical SEO Nerd from the United Kingdom. He currently runs On-Page Academy, a free facebook community for SEOs where he shares tips and tales on how to improve your technical skills.